Users will have a personalized dashboard to view alerts for vessel and crew documents, reports of vessel condition, weather, fuel management etc.
The alerts dashboard allows users to view and act on all areas needing attention on the vessel.
Create and manage alerts for all or selected vessels within the fleet.
Alerts may be customized according to the company's policy and procedures
VOIS includes comprehensive built in reporting functions as well as the ability to create and save your own reports.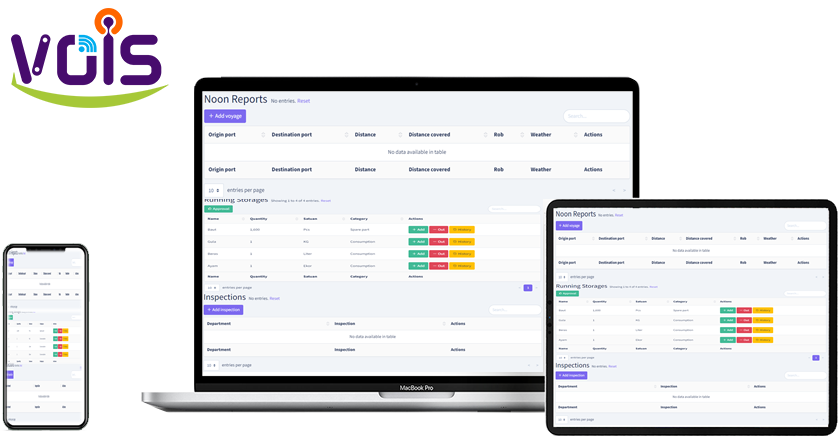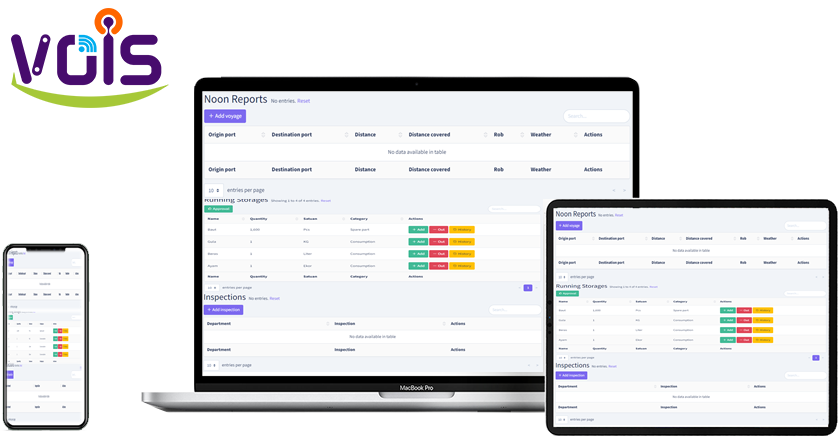 Track all inventory and spares quantities onboard the vessel.
Link inventory to any piece of equipment.
Create reporting to see quantities onboard the vessel and to use as ordering lists.
Access and complete electronic forms from any device.
Receive alerts on any forms that have been created or modified.
Convert all your paper checklists into electronic forms.
Add forms directly to your Safety Manual.
Create workflows that interact with content of the form to notify users of important information.
Track completed and incomplete forms.